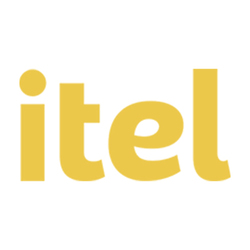 Itel
Luxury Retail Call Center Rep
Jeffersonville, IN
CALLING ALL FASHIONISTAS! 50+ Immediate Openings in Jeffersonville!
$16.50-$18.50/hr 40 hrs/wk, full benefits after 90 days and PTO.
We are seeking highly motivated Client Advisors with a passion for creating memorable experiences for our clientele. This is the right opportunity for you, if you thrive in a fast-paced environment, possess elevated interpersonal skills, are eager to learn and grow, and enjoy supporting clients across the globe.
The Client Advisor is responsible for providing exceptional customer experiences to luxury retail clients for one of the world's finest brands. As Client Advisory, you will be responsible for providing empathetic and accurate handling of inquiries on products, services, company awareness, complaints, and site navigation via phone calls, emails, social media, and chat.
To be successful in this role you should either have experience working in a luxury, retail environment or have a strong background in customer service. The ideal candidate is curious, empathetic, and flexible-minded, and has a passion to discover and delight customers.
Core Responsibilities
• Handling calls including but not limited to product inquiries and sales, fielding calls for connected store services and associates, store information or location, after-sales service support, policies, customer service issues, etc.
• Provide and maintain the highest degree of customer service by demonstrating exemplary service leadership in areas of phone quality, complaint resolution, product awareness, and store relations by adhering to the Quality Customer Service Standards.
• Handle customer complaints in a timely and courteous manner with fairness and courtesy.
• Build and maintain clientele to enhance relationships and brand loyalty
Key Enablers for Candidate Success
• Ideally 2 – 4 years of experience in customer service
• Experience in luxury retail or hospitality would be an asset
• Excellent verbal and written communication skills
• Ability to learn quickly and maintain high-performance level in a fast-paced environment
• Be proactive, solution and detailed-oriented
• Experience selling and managing clients
• Excellent interpersonal skills
• Ability to multi-task and work with minimal supervision
• Punctuality and schedule flexibility are essential
xbg8sfg8nhit
112907380